These books in total have made me comfortable if not rich while also not having to cheat anyone or anything out of their fair share. I link to them on Hoopla Digital, whose "passion is the public library patron", the online library available to all library card holders.
The Millionaire Next Door by Thomas J. Stanley, William D. Danko read by Cotter Smith
The Chartered Professional Accountants shares their facts "Forget flashy cars and over-the-top spending. The typical millionaire living in Canada today could very well be that unassuming neighbour next door. Fast-forward to 2016 and the typical millionaire living in Canada has a vastly different profile: private, hardworking, rarely ostentatious and probably taking out the garbage herself. Given that there are 984,000 millionaires in Canada (and 33,717,000 worldwide*), according to the Global Wealth Report 2015 from Credit Suisse Research, today's millionaire could very well be that unassuming neighbour next door. (Chartered Professional Accountants).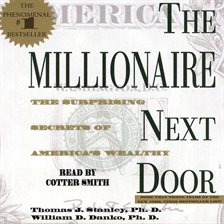 This book pulls back the curtain of the lives of thousands of working class millionaires and their money habits.
The Automatic Millionaire by David Bach read by David Bach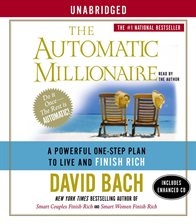 This book shows you how to use today's electronic conveniences, offered by banks and home computing, to manage your monthly bills so that you can create a savings plan.
Buffettology by Mary Buffett, David Clark read by Mary Buffett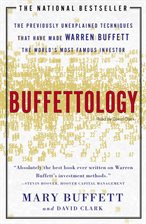 The Intelligent Investor by Benjamin Graham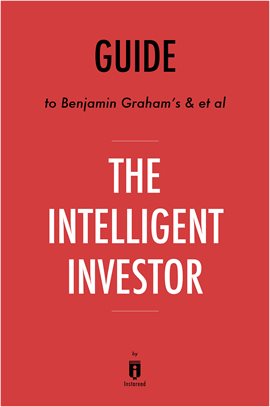 These two books showed me how to find and analyze under priced stocks of high quality corporations.
Learn Excel 97 Through Excel 2007 From Mr. Excel by Bill Jelen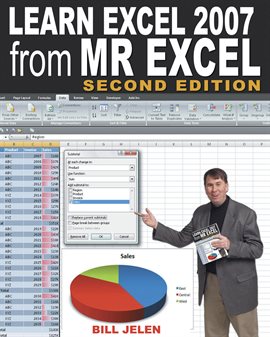 Lastly you have to know how to use an electronic spreadsheet to put it all together.